Builds Lean Muscle and Promotes Recovery
HMB is stored and used to build, maintain, and repair muscle cells. Supplementing with HMB gives your muscle tissues the building blocks it needs to pack on lean muscle, easier.
Improves Strength, Power, and Endurance
HMB is well known and proven to improve strength and power, especially when taken around your workouts. When HMB is readily available in your blood stream, the second you start tearing down your muscle fibers, HMB starts its magic rebuilding them, bigger and stronger.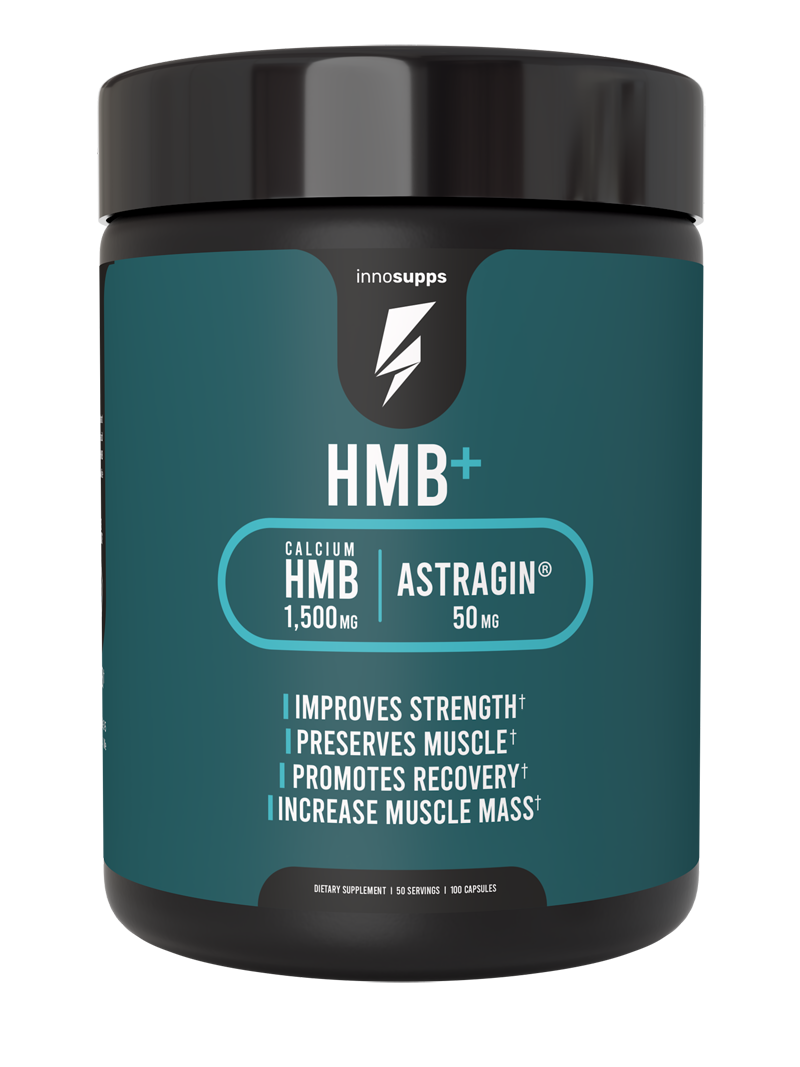 Our formula uses the most effective and patented version of HMB. We also added in Astragin which significantly enhances the uptake and body's ability to utilize HMB for muscle building and enhanced strength and endurance.
Helps Prevent Muscle Breakdown, Especially While Dieting
Studies have shown that HMB has a profound ability to prevent muscle damage and breakdown during strenuous exercise, even while on a caloric deficit. Traditionally, without supplementation, the body is inclined to burn fat AND muscle while dieting. Studies show that taking HMB while on a diet can reduce blood indicators of muscle damage after high volume workouts, meaning that less muscle is going to waste and more is being preserved.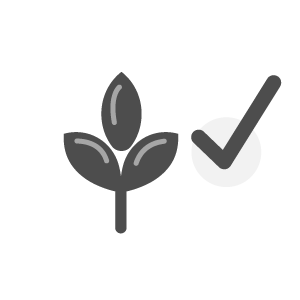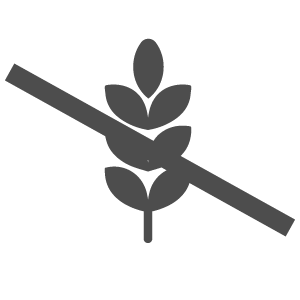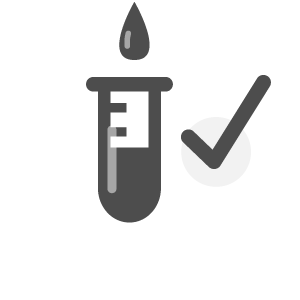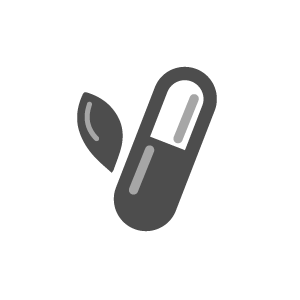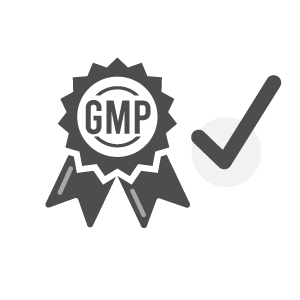 HMB
(Beta-Hydroxy Methylbutyrate)
HMB is a metabolite of the most anabolic amino acid, Leucine.
Studies show that HMB improves exercise performance by supporting muscle cell repair and adaptation.
Taking HMB around your workouts may reduce recovery time needed between workout sessions.
Supplementing with HMB can increase speed, strength, muscle gain and simultaneously improve endurance.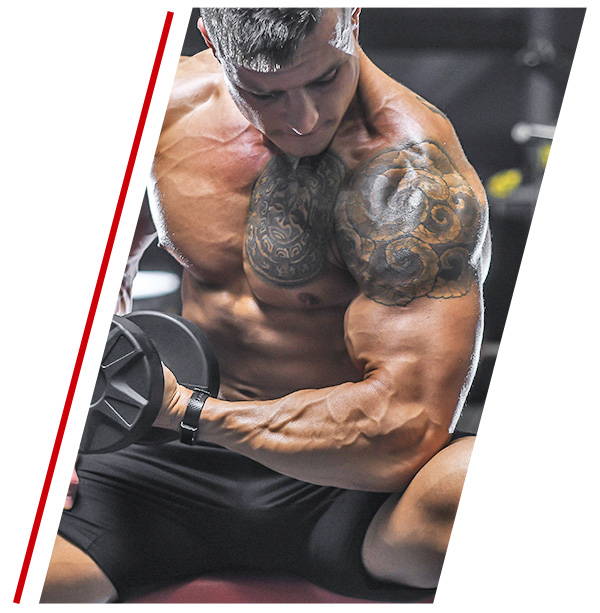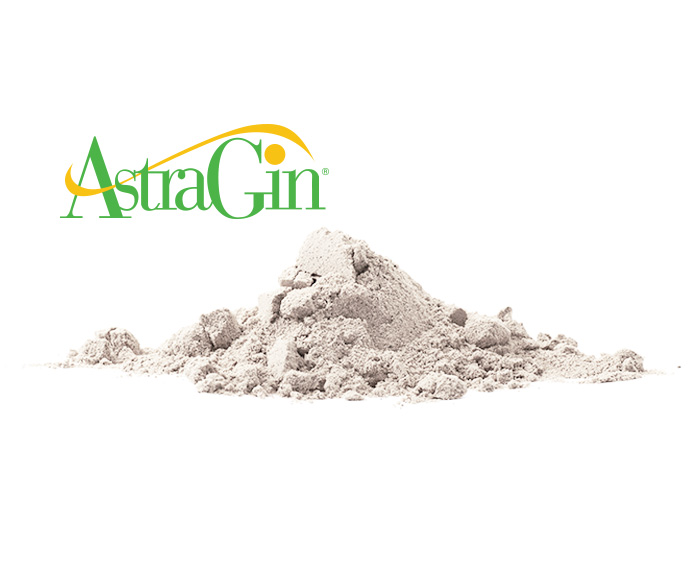 AstraGin
Significantly enhances the absorption of essential ingredients.
Increases the uptake of nutrients so they can be readily absorbed and properly utilized.
Has a synergistic effect with HMB and increases the effectiveness when taken together.
BUILD LEAN MUSCLE, IMPROVE STRENGTH AND POWER, AND PREVENT MUSCLE LOSS WHILE DIETING WITH HMB+

HMB is debatably the most critical ingredient when it comes to flipping the anabolic muscle building switch
---
HMB+ has added Astragin to improve absorption, allowing your body and muscle tissues to absorb more of this valuable ingredient
---
Rapidly build lean muscle, strength and power by simply take 2-5 HMB capsules a day
Your results are 100% guaranteed. You have nothing to lose and everything to gain.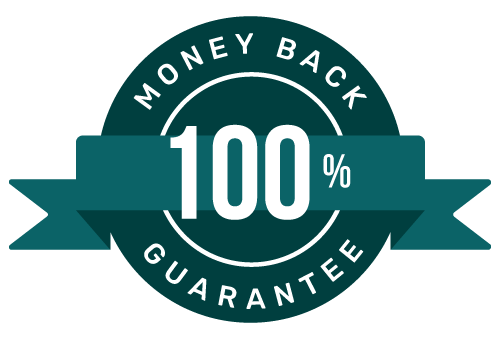 Results and Satisfaction are 100% Guanranteed
We stand behind our products and truly believe that they are the highest quality supplements in the industry. Once you try our products, we are confident that you will become a lifelong customer. If for some reason you are dissatisfied with your order, contact us and we will offer a 30-Day 100% Money Back Guarantee (excluding CBD products).
What separates HMB+ from other HMB products?
We use the most trusted and highly bioavailable source of HMB. We also added 50mg of AstraGin which helps your body absorb an increased amount of HMB (and whatever other nutrients that you consume at the same time). We truly believe we have the highest quality HMB product on the market.
Is HMB good to take while dieting?
Absolutely! When you are dieting, your body will tap into fat and muscle stores for energy. If you take HMB throughout the day, it will help minimize muscle breakdown and optimize fat burning for energy. We recommend HMB+ with Inno Shred and Volcarn 50 any time that you are dieting.
Is HMB 1500 Vegan Friendly and is it made with gelatin?
All of our capsule products are Vegan Friendly and are made with veggie caps that do not contain any gelatin.
How long until I see results using HMB?
HMB is very effective at helping build lean muscle and strength FAST! We highly recommend stacking with Max Strength to give your body all of the tools necessary to optimize strength, power, and recovery.
Where does HMB come from?
HMB is a metabolite of the most critical anabolic amino acid, Leucine. Your body breaks down Leucine into HMB, where your muscles readily absorb it and use it as a building block for your muscles.
What do you recommend stacking HMB with for maximal results?
You definitely want to stack HMB with Max Strength and a high quality protein powder to maximize your results.

See what other use have to say about this
Customer Reviews
Write a Review
Ask a Question
No joke!
The results are getting there with the help of this supplement!
HMB
My body composition is slowly changing!
Competition ready!
Starting to prepare for a competition, can't wait to take this. Cannot believe how fast it got here!
Buy this! Use correctly.
I had no idea what benefits supplementing with HMB had until I started to take it! Great addition.
In the gym more and more
They are not joking about the recovery times. I feel like my muscles are not being damaged as much anymore.