Customer Reviews
Write a Review
Ask a Question
Filter Reviews:
Volcarn 2000
Innoshred
2000
stuff
boost
workout
Simeon Panda
wife
cardio
routine
03/11/2020
Andrew L.
United States
It's really like they say it is.
Been using this for the past two weeks and the stuff works. I've been working out the past three years and just kind of plateaued but when I saw Simeon Panda endorse this stuff, I was skeptical at first but thought why not try it out. The Volcarn 2000 does make me sweat like crazy just doing my normal routine and cardio? Forget about it. The innoshred gives me a boost to where I don't even feel tired after the workout and actually have trouble falling asleep. I don't get jitters and I think my caffeine tolerance is pretty high but yeah innoshred hits a happy medium of just enough energy. My wife loves this stuff so much that now she actually goes to the gym with me again. So highly recommend this stuff if you're on the fence.
Look great and feel great!
Love the thermo shred stack, my girlfriend convinced me to buy this after I asked her what her secret was to sweating so much in the gym and staying so "shredded" haha!
Superb discount!
I'm so glad I bought all of these at such a great deal! For $99 I can just MELT fat. That's a great discount off of the normal price of all of these things. I wish you could put this on a subscription, but for now I will just be ordering this every month! I'm already half way through my Volcarn2000 and Inno Shred. Take those on a daily basis and you will be solid!
Everything I need!
This is the perfect stack for me as I'm not one that does a lot of pre-workout or supplements with protein shakes a lot - I LOVE all of the items on here as they force me to stay in shape! Inno Shred is fantastic, and doesn't provide me with the jitters. The Volcarn2000 is excellent!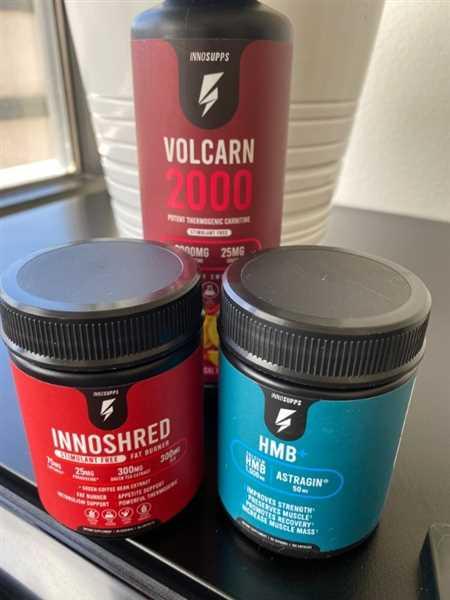 Shreddy-ready!
Summer ready because of this stack and a good workout regimen! Thanks Inno Supps!