---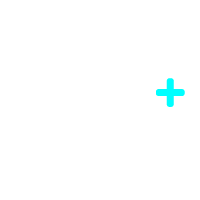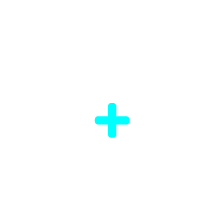 Pack on lean muscle with 25g of 100% plant based Vegan Protein. Our formula consists of pea protein isolate, the easiest absorbed and most highly bioavailable form of plant based protein on the market.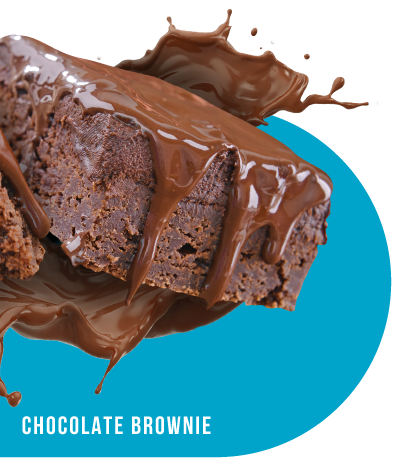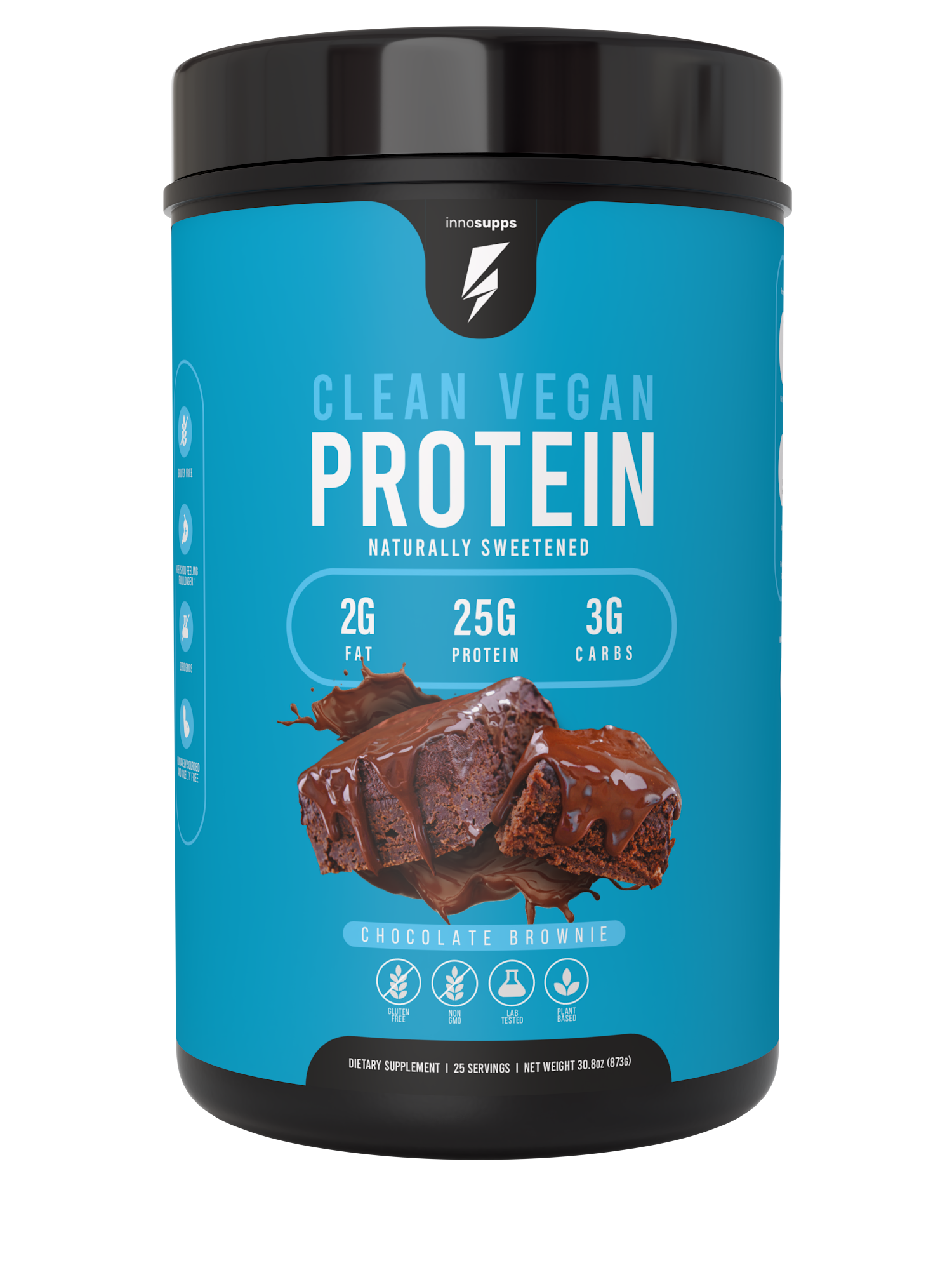 Organic Superfood
+ Anti-Oxidant Blend
Finally, a delicious protein that you can enjoy without the bloat! Our formula is easy on the stomach and contains added digestive enzymes and probiotics to improve digestion and overall gut health.
Supercharge Muscle Recovery
Each serving contains 24+ grams of lean, plant based protein. The unique amino acid profile of pea protein + added branched chain amino acids will expedite your recovery, allowing you to return to your next workout stronger, faster, and less sore.
Zero Artificial Sweeteners
Unlike 99% of protein products on the market, all of our supplements contain zero artificial sweeteners, fillers, or harmful additives. Many competitors claim that their flavors are "all natural" and they still contain sucralose (a combination of sugar + chlorine molecule). No thanks!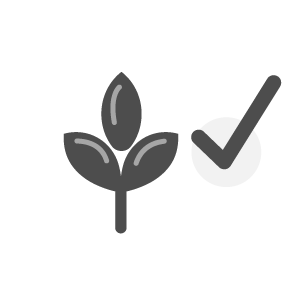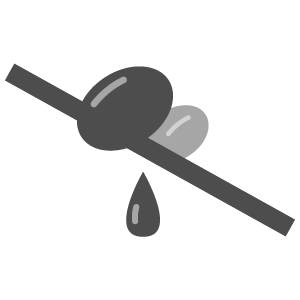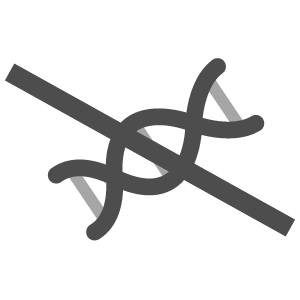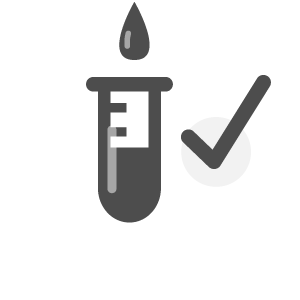 Pea Protein Isolate
CLEAN VEGAN PROTEIN contains the cleanest and most bioavailable form of plant based protein, Pea Protein Isolate.
Several competitors create "plant Based Protein Blend" consisting of inferior plant based protein sources in order to cut costs. We are adamant on selling the highest quality protein on the market and 100% of the protein you get from our product comes from Pea Protein Isolate.
Easily Digested, won't "bloat" you stomach, and is readily absorbed.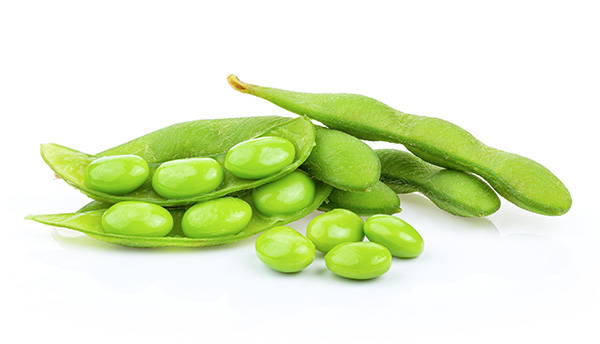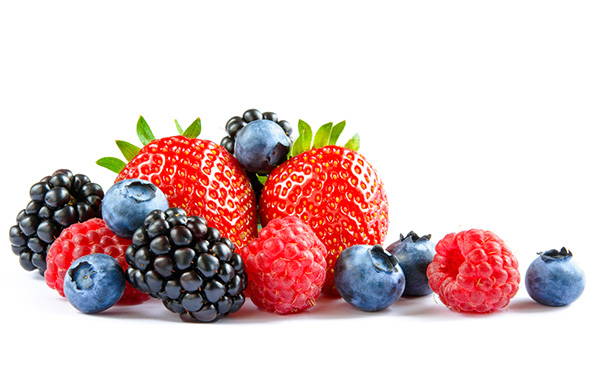 Organic Superfood + Antioxidant Blend
Each serving includes an organic Superfood + Antioxidant blend consisting of 20+ greens and reds.
Fully loaded with natural antioxidants and health boosting superfoods.
Enhances overall health and wellness.
Probiotics + Digestive Enzymes
Clean Vegan Protein is very light on the stomach, mixes easily, and is highly biovailable.
To enhance digestion, gut health, and absorption, we added probiotics and digestive enzymes to ensure that your body can properly utilize as much protein as possible.
Improve your gut health and improve the blood brain barrier, which in turn will enhance brain health.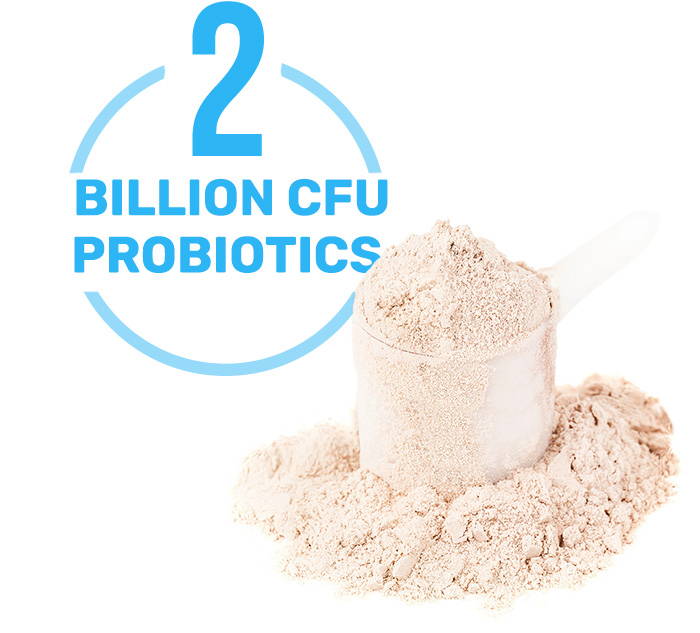 Results and Satisfaction are 100% Guanranteed
We stand behind our products and truly believe that they are the highest quality supplements in the industry. Once you try our products, we are confident that you will become a lifelong customer. If for some reason you are dissatisfied with your order, contact us and we will offer a 30-Day 100% Money Back Guarantee.
Does Clean Vegan Protein contain any lactose or dairy? Whey always upsets my stomach.
Clean Vegan Protein is 100% plant based from Pea Protein Isolate (the most bioavailable and easily digested plant based protein). It does not contain any lactose or Dairy
Does Clean Vegan Protein contain any artificial sweeteners? The flavor is incredible!
No Inno Supps products contain sucralose or any artificial sweeteners, fillers, or harmful additives. We firmly believe that artificial sweeteners are unhealthy and our goal is to maximize your health and performance, not hurt or hinder it! We truly believe that we have the best natural flavors in the industry and are one of the few companies to nail "naturally sweetened" formulas. We can't wait to hear your feedback!
What do you recommend mixing Clean Vegan Protein with?
Almond or Coconut Milk is a favorite, oatmeal or cream of rice, your favorite smoothie, or even water is great to mix with Clean Vegan Protein
How much liquid do you recommend mixing with Clean Vegan Protein?

See what other use have to say about this
Customer Reviews
Write a Review
Ask a Question
You know its good when...
I never write reviews, so for me to actually take the time and write a review is HUGE. The chocolate brownie is something i've never experienced before. The flavor quality is insane.
Smooth and great consistency
Sooooo smooth and creamy and has a great amount of enzymes in it! It's delicious, nutritious and an awesome product overall!
No soy!
No soy is a plus for me - soy (and normal) protein does not get along with my stomach at all. This clean vegan protein does.
Superb customer service
Excellent quality, and the customer service is super awesome. Accidentally ordered the wrong flavor so I shot over a quick email and they were able to help me out.
Changing the game
Here's a game changer for you - this pea protein and a glass of oat milk. Doesn't make me miss regular protein one bit.