+ 10MG BIOPERINE FOR MAXIMUM ABSORPTION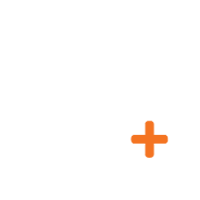 SUPORTS GUT
AND BRAIN HEALTH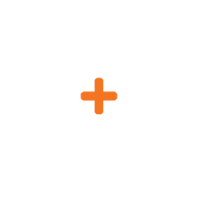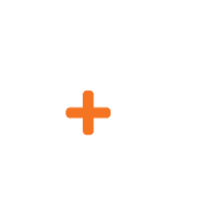 100%
Organic Turmeric
Organic Beet Root
Low level inflammation plays a major role in almost every chronic and life threatening disease. Turmeric, Circumin, and Beet Root are the most potent natural anti inflammatory ingredients available. Both are extremely powerful antioxidants with a wide array of health benefits.
Improves Digestion and Gut Health
Turmeric and Beet root are both potent antioxidants that help enhance gut health and have been shown to enhance digestion. Both ingredients help reduce inflammation in the digestive system and improve gut permeability, which will aid proper digestion.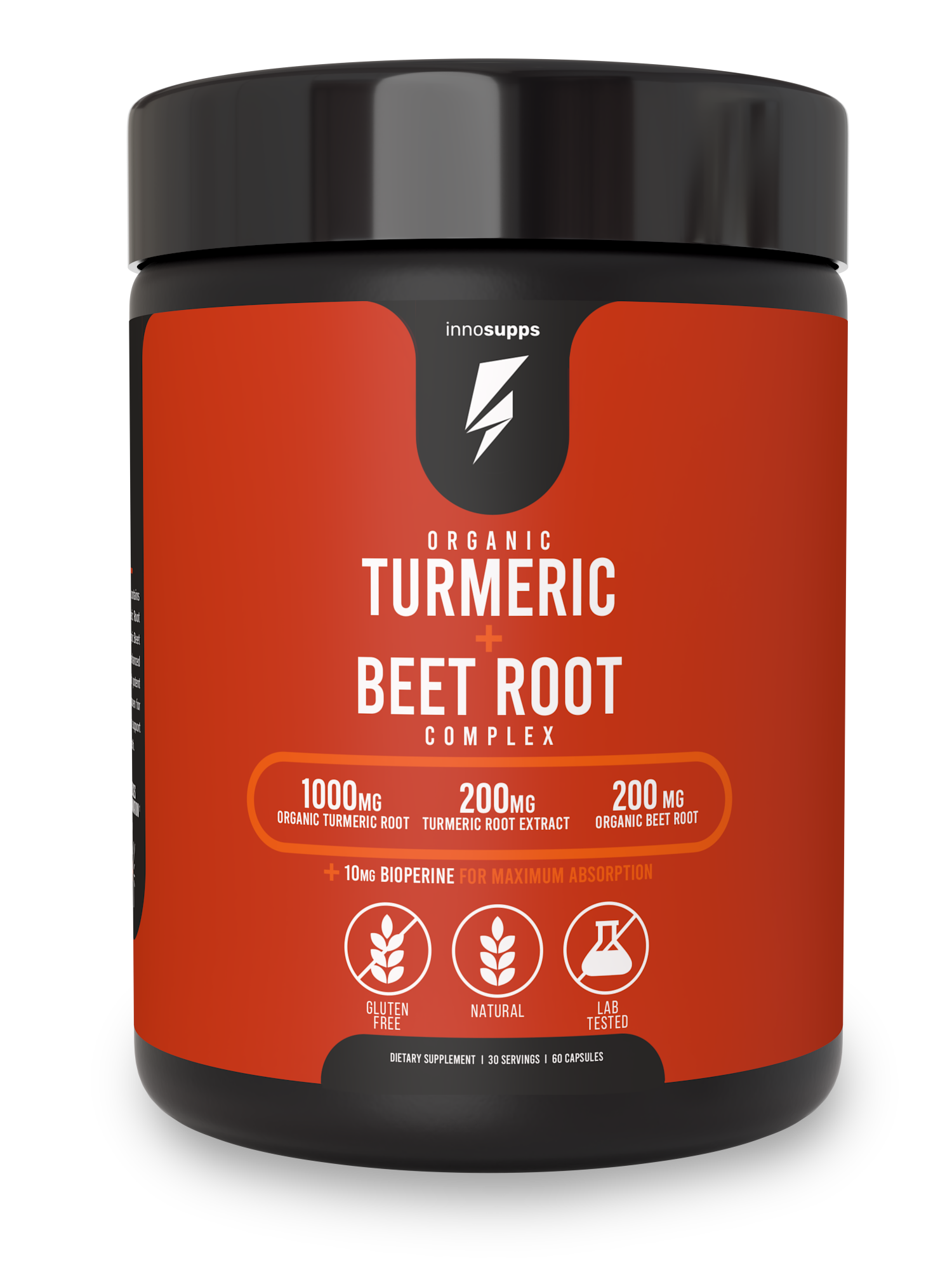 Reduces Joint Pain and May Enhance Cognition
Turmeric is incredibly effective at reducing inflammation which may be a major contributor to chronic joint pain. Several studies have shown that taking turmeric and its active ingredient "Circumin" daily can show profound benefits to those experiencing joint pain and even arthritis.
Our formula contains 10mg of Bioperine (black pepper extract), which has been proven to boost the effectiveness of taking turmeric by up to 2000%.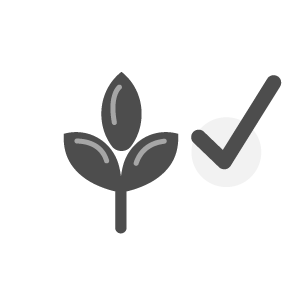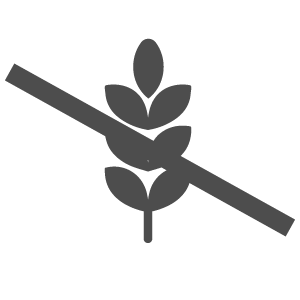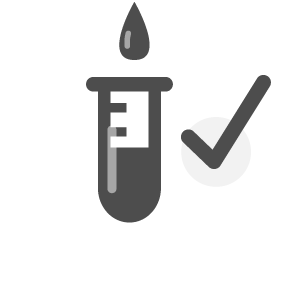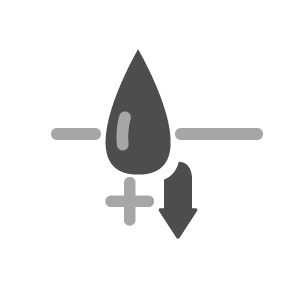 Organic Turmeric Root + Curcumin Extract
Turmeric is widely accepted as one of the most healthy ingredients on planet earth.
It is shown to reduce inflammation, improve joint pain, enhance digestion, and even contribute to improved brain health.
We only source the highest quality and 100% organic turmeric so you don't have to worry about pesticides or environmental toxins passing through into your supplements.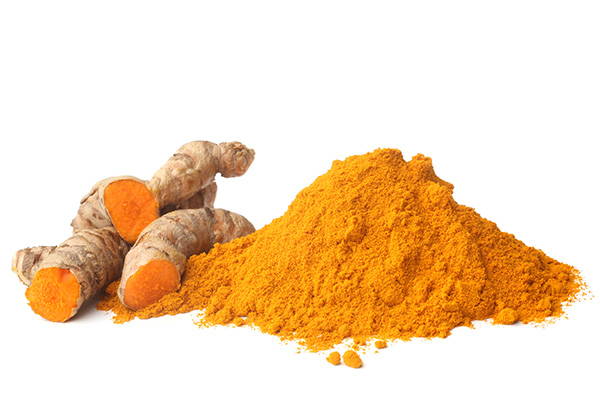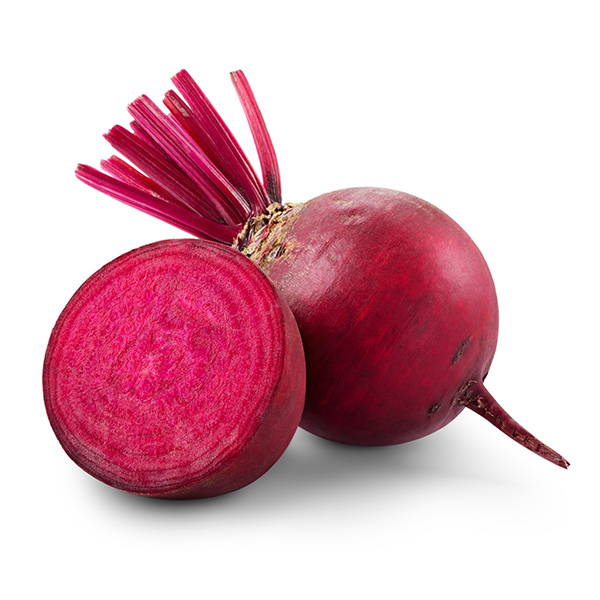 Organic Beet Root
Organic Beet Root is widely considered one of the top superfoods on the market.
It is associated with numerous health benefits including improved blood flow, lower blood pressure, reduced inflammation, enhanced cognition, and enhanced exercise performance.
Beet Root's nitric oxide boosting benefits improve athletic performance as well as contribute to an enhanced "pump" in the gym.
Bioperine
Commonly known as "Black Pepper Extract."
Bioperine is extremely effective at helping you absorb important health ingredients.
Turmeric on its own isn't very bioavailable. When you supplement turmeric with bioperine, studies have shown that you can absorb up to 2000% more of the Circumin!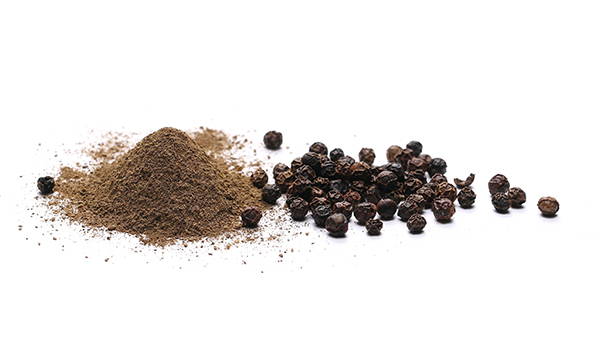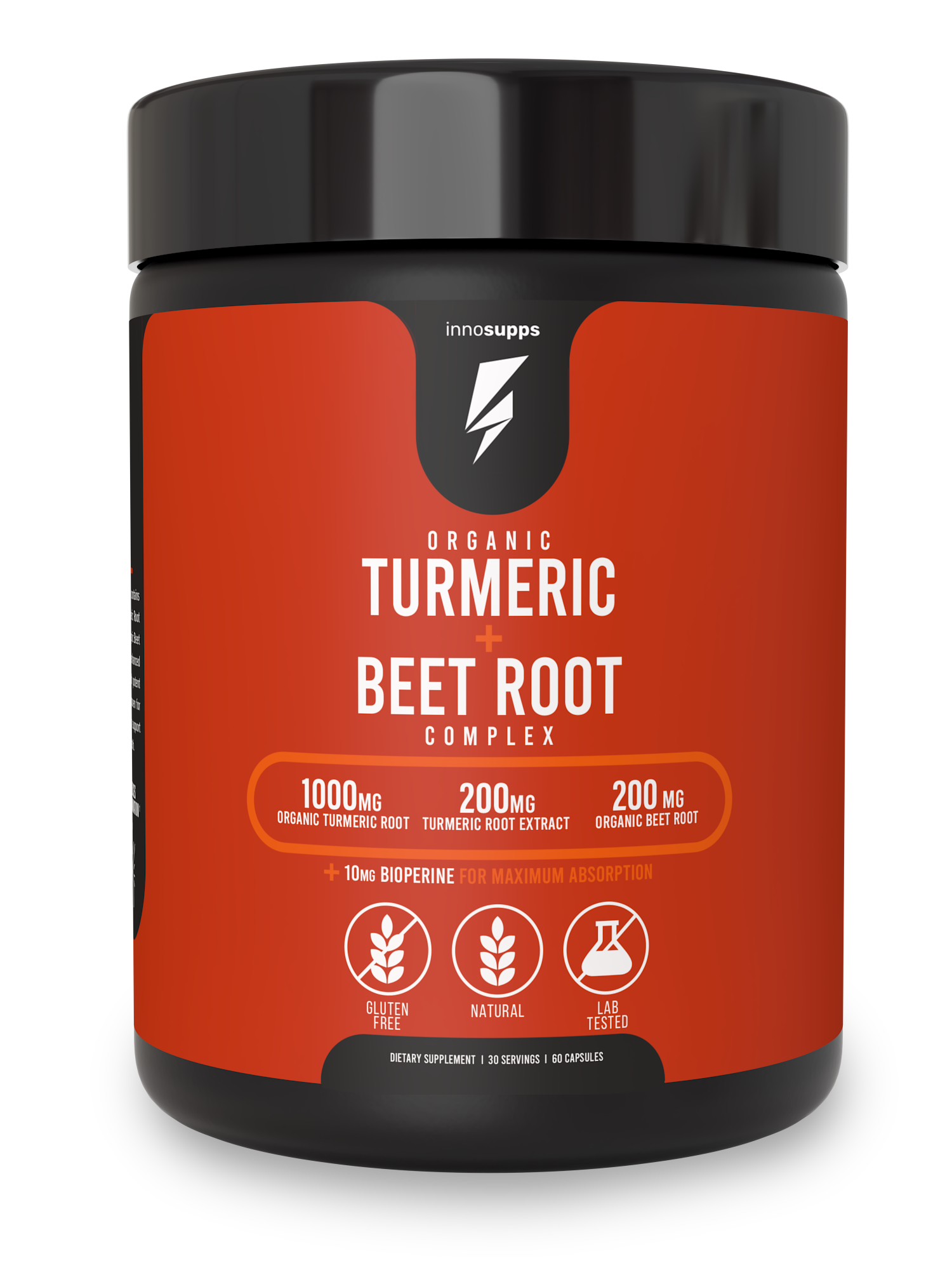 ENHANCE OVERALL HEALTH, DECREASE INFLAMMATION, AND IMPROVE BRAIN AND GUT HEALTH

Turmeric and Beet Root are widely regarded as two of the healthiest supplements that you can consume daily
---
Our Formula Contains 100% Organic Turmeric and Beet Root, encapsulated in vegan friendly veggie caps. We added 10mg of Bioperine to enhance absorption by up to 2000%
---
Experience health improvements that you can actually feel by simply taking 2 capsules daily
Your results are 100% guaranteed. You have nothing to lose and everything to gain..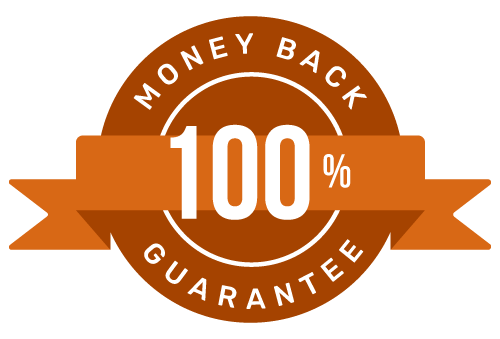 Results and Satisfaction are 100% Guanranteed
We stand behind our products and truly believe that they are the highest quality supplements in the industry. Once you try our products, we are confident that you will become a lifelong customer. If for some reason you are dissatisfied with your order, contact us and we will offer a 30-Day 100% Money Back Guarantee.
Turmeric is supposed to be really healthy. Is there an upper limit to how much I should take?
We recommend taking 2 capsules, one to two times a day. That gives you a potent dose of these amazing natural ingredients.
Are Turmeric Capsules made with Gelatin?
No. All of our capsules are vegetarian/vegan friendly
How do you ensure that you can absorb all of the turmeric? My doctor said that my body can't absorb that much when I juice it in my juicer
We use a full dose of organic turmeric powder as well as extracts to ensure you are getting the purest and most potent forms of turmeric and circumin (the active ingredient in turmeric). We also add bioperine (black pepper extract which dramatically enhances the absorption of circumin by up to 2000%

See what other use have to say about this
Customer Reviews
Write a Review
Ask a Question
Amping up the immune system
Bought this to amp up my immune system and I'm so glad I did! This turmeric supplement has not only made me mentally clearer but has also helped me get my joints back as well. No more knee pain after those long runs!
Amazing
Amazing turmeric supplement that supports my gut health and brain.
Great benefits!
Turmeric is sucha great supplement! You need this in your life as it provides so many benefits!
Joint pain is disappearing
After a day or two of taking this, I started to notice that the joint pain and stiffness in my neck was slowly disappearing. It's working far better than I ever expected it to, and really fast as well.
Pain relief
I will stay as far away from pain pills as I have to. I began getting relief after about 10 days from my osteoarthritis. Great value!